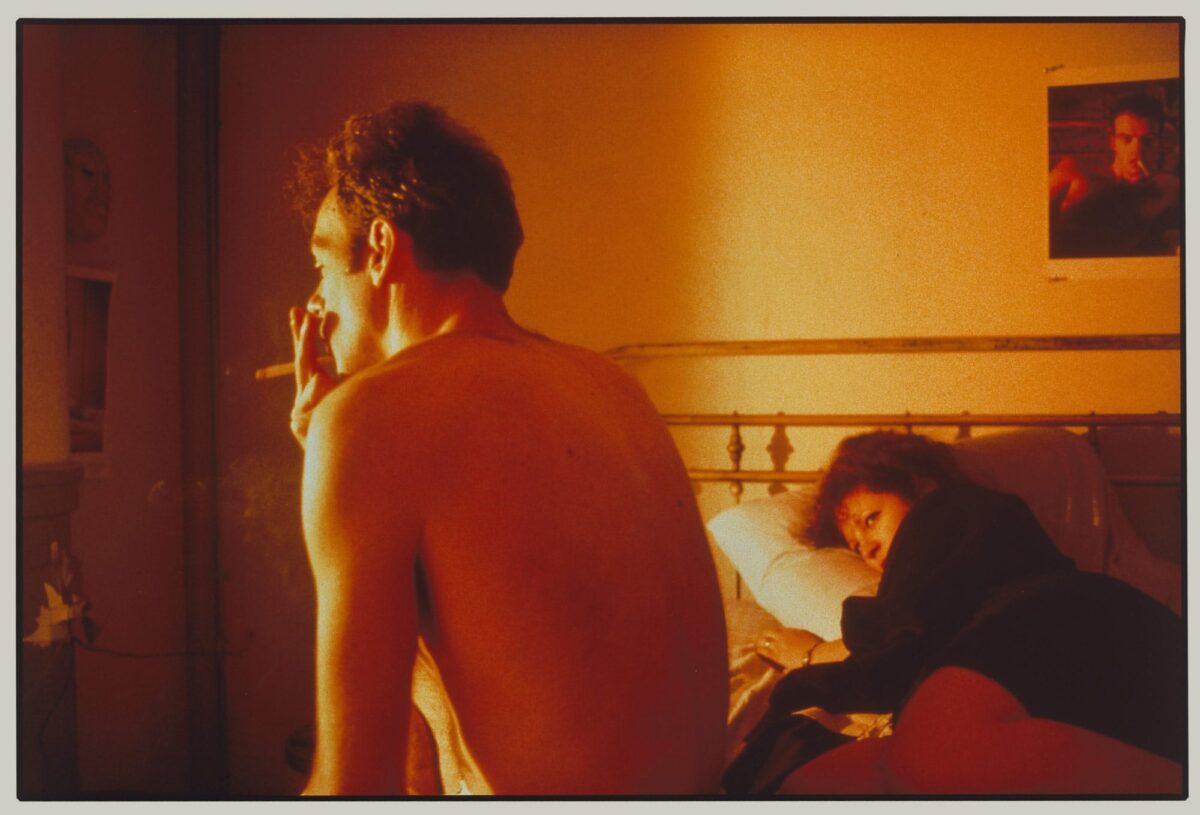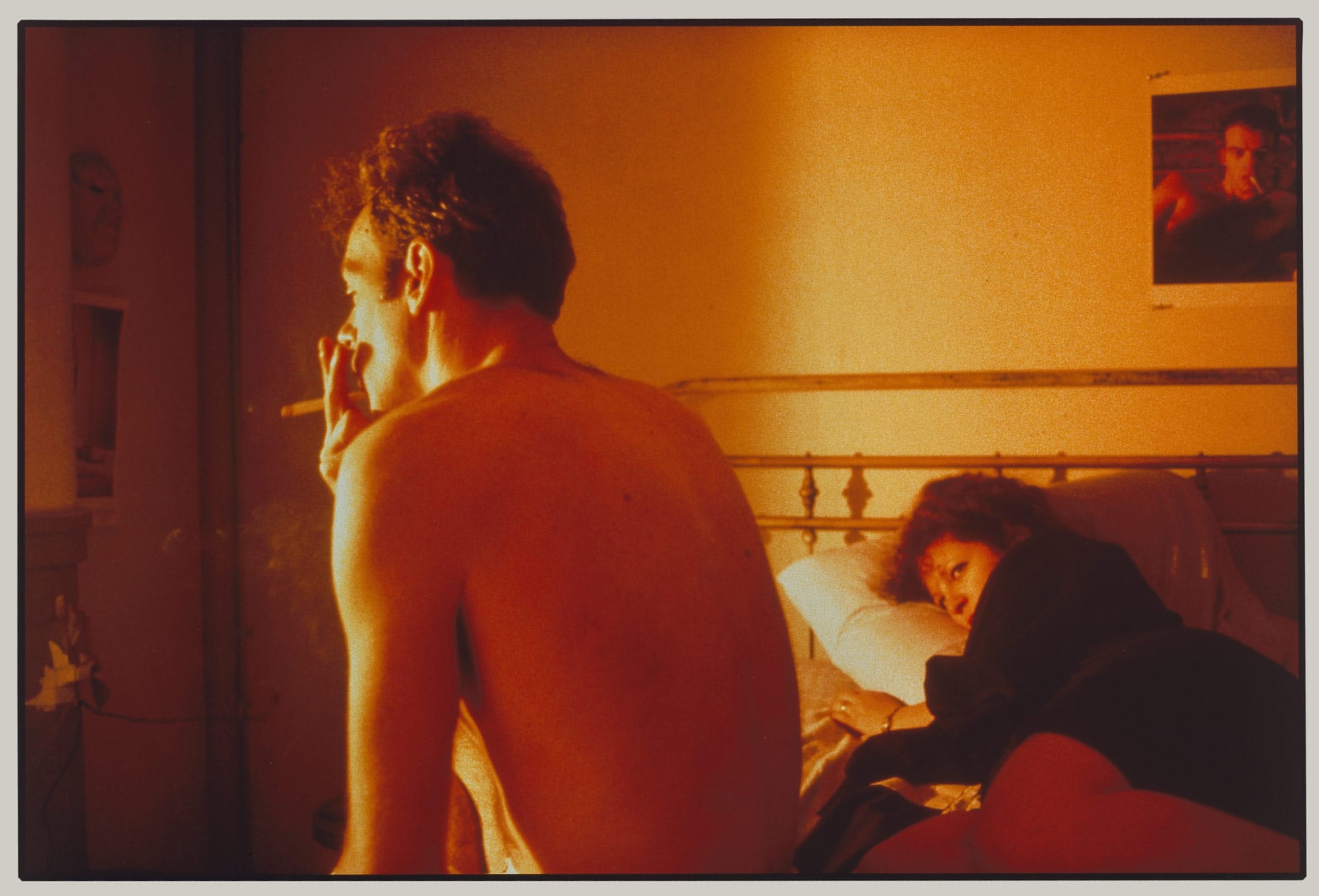 Nan Goldin's The Ballad of Sexual Dependency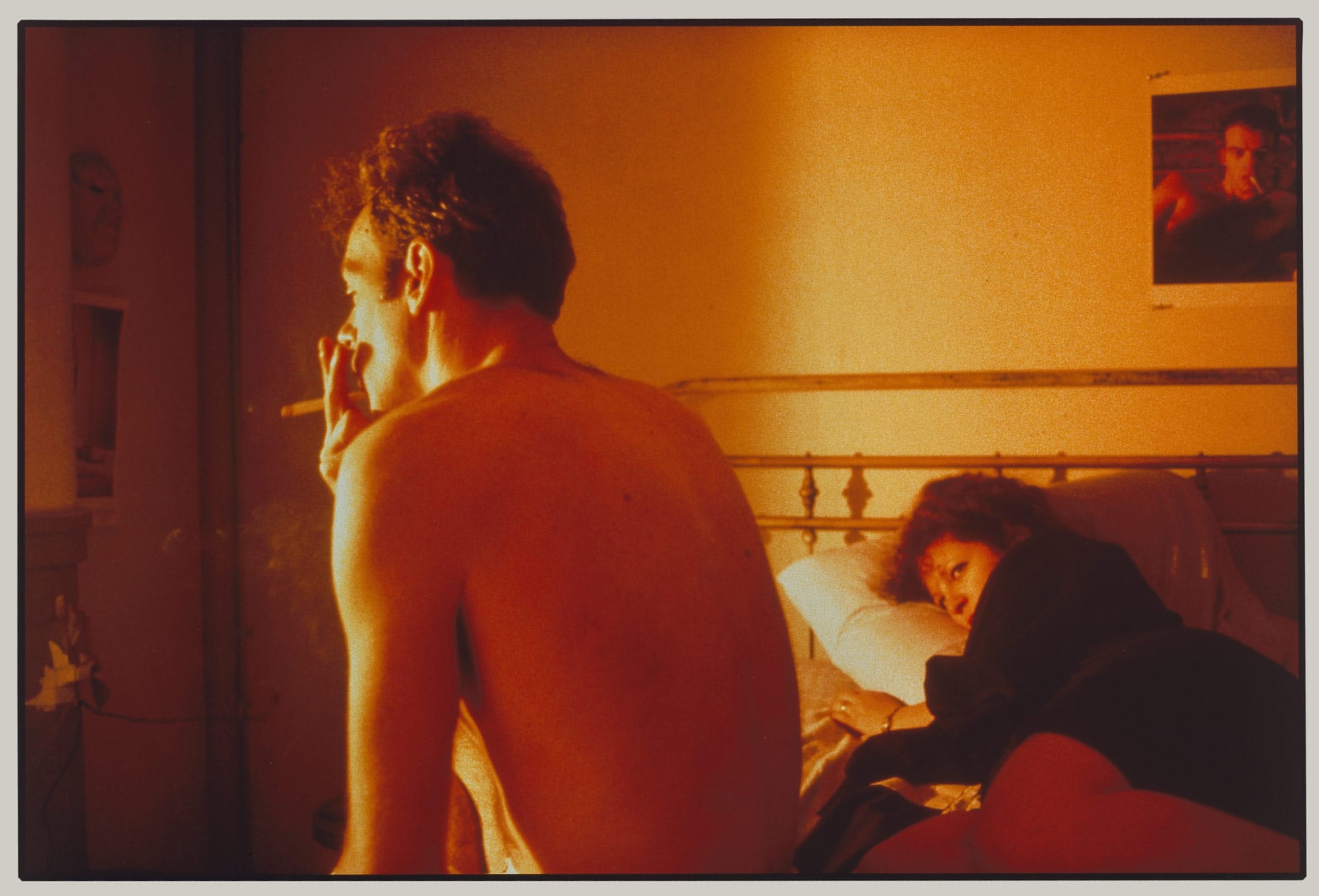 I recently ordered myself a copy of Nan Goldin's seminal collection The Ballad of Sexual Dependency, and I was somehow left feeling that I was the last guy to the party.
All I knew of Goldin's work was the image on the cover, Nan and Brian in bed, New York City 1983. My favorite band, The Afghan Whigs, paid homage to this image on the album art for their 1993 record Gentlemen. The homage image swapped Nan and Brian out and replaced them with children playing similar character roles.
I got from cover to cover in about 90 minutes, but that experience led me to Wikipedia to learn more about Goldin, her work, and her experience in the collective that later became known as the "Boston School of Photography." I must have spent 3 to 4 hours that night with Nan Goldin and I must say that I sometimes love the internet.
As it turns out, Nan Goldin had her first show in Boston in 1973. Coincidentally, I was born just outside of Boston, also in 1973.
The Ballad of Sexual Dependency (1986) documents the post-Stonewall gay subculture and Goldin's family and friends during the 1970s and 1980s and follows Goldin and her companions across several periods, life stages, and locations; up and down the U.S. East Coast, to Chicago, Mexico, Berlin, and London. Regardless of location, her camera and her spotlight remain focused on the diverse cast of characters with which she has spent the formative years of her life.
There are no Big Ben tourist shots here. The images she made during her time in London feature youthful skinheads doing various skinhead things: Dancing, fighting, smoking, fucking, raising a family. You know, normal skinhead activities.
There are no images in this collection that would have one say "OMG, this is an incredible piece of photography." Her work bears little resemblance to that of Diane Arbus or Dorothea Lange. With a few possible exceptions her images don't prescribe to any classical composition or tonal techniques and amount to little more than a collection of snapshots. Her work and her voice is something entirely different, however. Something that was very new at the time.
Where Goldin's work stands apart is in her role as essayist. When assembled together in a more or less linear order, The Ballad of Sexual Dependency sets up a very powerful narrative and provides an incredibly intimate and very relatable glimpse into the lives of complete strangers; people I've never met but who could be my own friends with whom I shared my own youthful adventures. This collection is the sum total of a long-term project that's not a project at all, but a life. This is Goldin's life work, quite literally.
Some of the images were hard to take in, particularly the ones depicting her experience as a battered woman and her recovery, both physical and emotional, in the aftermath of that event.
The book left me with a powerful sense of regret. Regret for not being into photography when I was younger in the way that I am now. When I was looking through Goldin's book I was hit with a flood of ancient memories from my own early formative years.
I was raised by lower income parents in a blue collar Massachusetts city. As a wannabe professional guitar player/rockstar I was involved with my local music scene at 15 years old and was a member of a vibrant party scene for years. And like everybody else in that community I saw drug and alcohol abuse, teen pregnancy, heartbreak. During those years I lost friends to overdoses and suicide. I tore-ass with friends in stolen cars from Boston to NYC and back. I played CBGB with a punk band, and somehow I survived it all. It all seemed pretty tragic to me at the time. Tragic but exciting. A life seemingly without rules, consequences, or even direction. And now that I'm pushing 50 I feel that the real tragedy is that I don't have a single photo from those years. No record. Nobody will ever know.
I am moved by the courage and humility displayed on every page of this book. I'm touched by the intimacy of it all, and by the similarities between her life on the fringes and my own life among the druggies, the misfits, the black sheep.
Goldin had the presence of mind – the instincts – to document everything she could. She had the fortitude to keep shooting, to keep archiving, to keep developing. To tell her story. To turn thousands of spontaneous moments into a record of how those years felt. And that's just the thing; we hear talk about making photos of what things felt like instead of what things looked like. With The Ballad of Sexual Dependency and indeed with her entire body of work, Nan Goldin captures what things felt like.
In the book's forward, Goldin states that 
she needs to remember
, and this is perhaps the bit that moved me the most. As Leonard Cohen wryly chides in 
Famous Blue Raincoat
, "I hope you're keeping some kind of record," Nan Goldin has done precisely that, and this is one book that will definitely remain in my collection.
"I used to think that I could never lose anyone if I photographed them enough. In fact, my pictures show me how much I've lost."